I've been in a reading slump, so I started knitting again. I'm trying to knit a pair of mittens (first pair ever!) for a friend before winter ends (did we really have winter this year?) One mitten is coming along nicely, but ...
I still missed reading.
Last week, after arguing with both of my teenage daughters, I stormed out of the house and found solace at the library. Of course I picked up two books to help me weather the next few years,
Get Out of My Life, But First Could You Drive Me and Cheryl to the Mall?
and
Queen Bees and Wannabees
. (I started reading the first and I felt much better, thank you!)
I also enjoyed two books on sensitive topics. I went looking for one, and grabbed the other on a whim.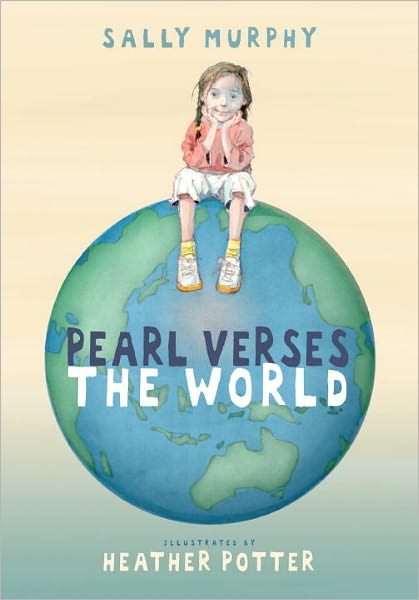 The book I grabbed on a whim was
Pearl Versus the World
by Sally Murphy. This thin, quick-reading middle-grade novel was such a poignant story from the beginning. Pearl's Granny is sick, and doesn't respond to Pearl or her mother. Pearl tries to fit in with other kids at school, but it's just not working. My heart hurt for Pearl. This book is a must read.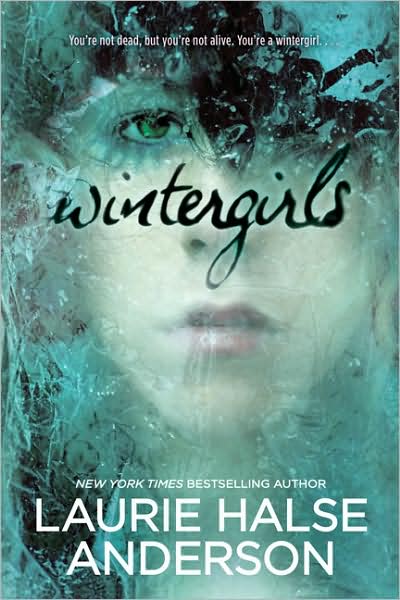 Wintergirls
, by Laurie Halse Anderson, is a book I've had on my TBR (to be read) list for a long time. The main character, Lia, is struggling with anorexia nervosa and the loss of her former best friend. It's so tough to be inside Lia's mind as she counts every calorie and tries to hide her food issues from her family. Halse Anderson is a brilliant writer. I found myself staying up late to keep reading to see what would happen to Lia., but other days I had to walk away from the book because Lia was in such a delicate, terrible state.
While their subjects were sensitive and heartbreaking, these books brought me comfort. I'm back on the reading wagon, and thankful that my daughters are simply arguing with me to assert their independence. I found myself reading parts of
Wintergirls
aloud to them, sharing how Lia hid her feelings from her family, and how I was happy that my daughters share their feelings (good and bad!) with me.